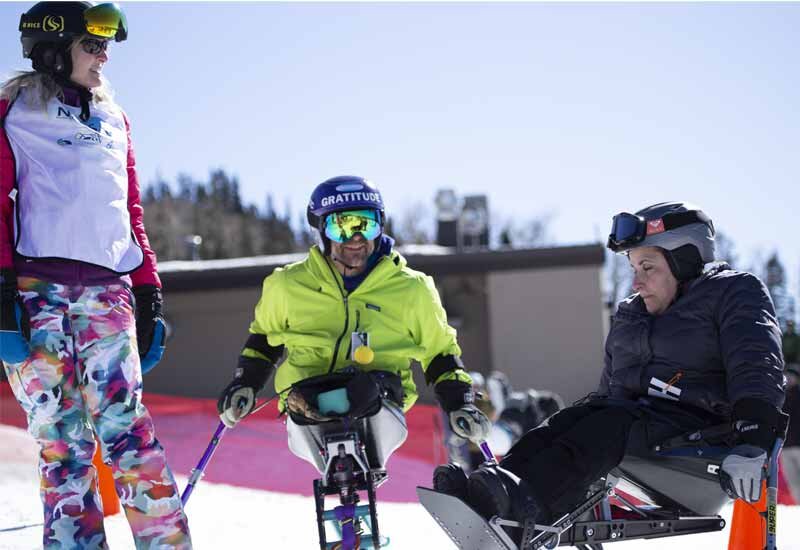 Arizona Disabled Sports
SkiAble Adaptive Alpine Experience presented by the Dralla Foundation
SkiAble Adaptive Alpine Experience presented by the Dralla Foundation is an annual event hosted by Arizona Disabled Sports that takes place in the mountains of Arizona for individuals with permanent physical disabilities and visual impairments. The cooperative program with the Arizona Snowbowl and the adaptive instructors from the Breckenridge Outdoor Education Center in Colorado provides an opportunity for beginner, intermediate and advanced skiers to experience the thrill of the downhill sport. Dralla Foundation makes it possible for new skiers to experience the slopes this year. SkiAble is truly an unforgettable experience for those that are seeking an adventurous day on the slopes!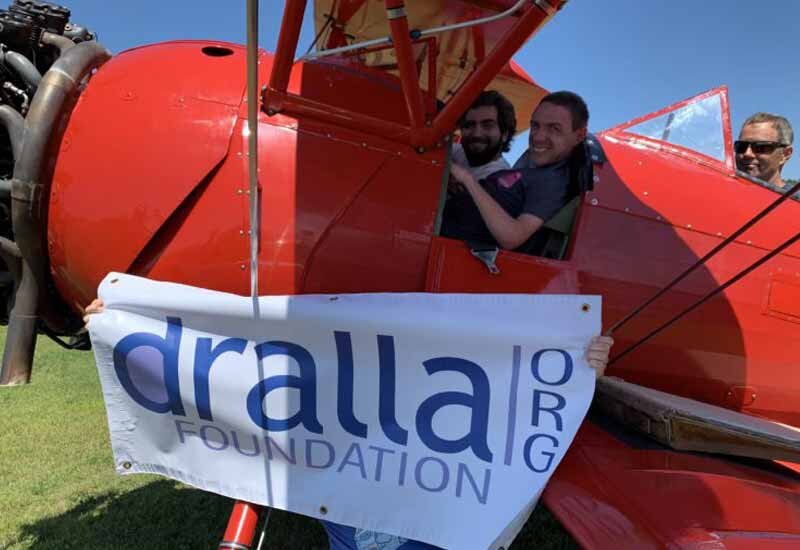 Camp Jabberwocky
Dralla BiPlane Adventures
Camp Jabberwocky is taking to the skies for Dralla BiPlane Adventures! The funding from Dralla goes directly to helping bring campers and counselors into the clouds above Martha's Vineyard, doing loop-the-loops and looking for sharks out in the ocean! This is a unique opportunity for the whole community, especially our campers with physical disabilities who have the chance to get out of their wheelchairs and into a vintage, red Bi-Plane for a tour of the island.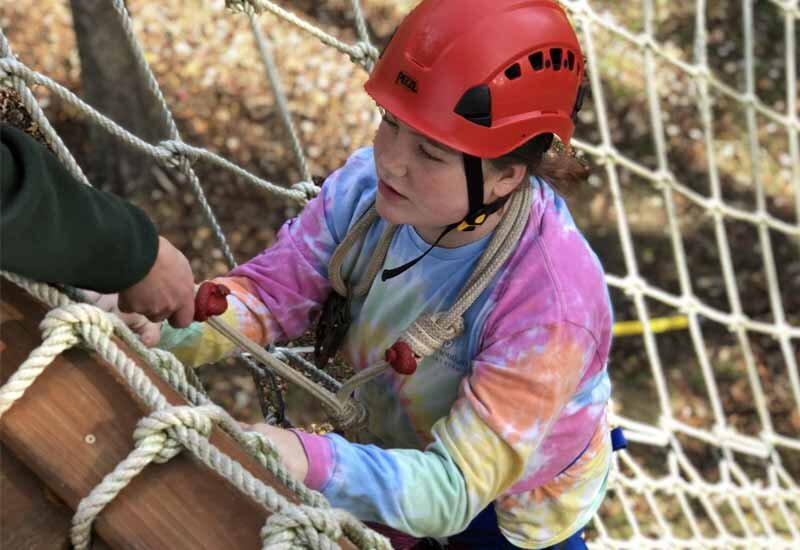 Camp Rise Above
Dralla Days at Camp Rise Above
Dralla Days at Camp Rise Above is exciting adventure days for Camp Rise Above campers with special medical needs. These special days allow campers to experience new things and take new risks that showcase their abilities and strengths. Dralla Days include horseback riding, high ropes, and accessible zip line adventure for campers and siblings. Dralla Days at Camp Rise Above provide a safe place for families and campers to reconnect and create a truly unforgettable day!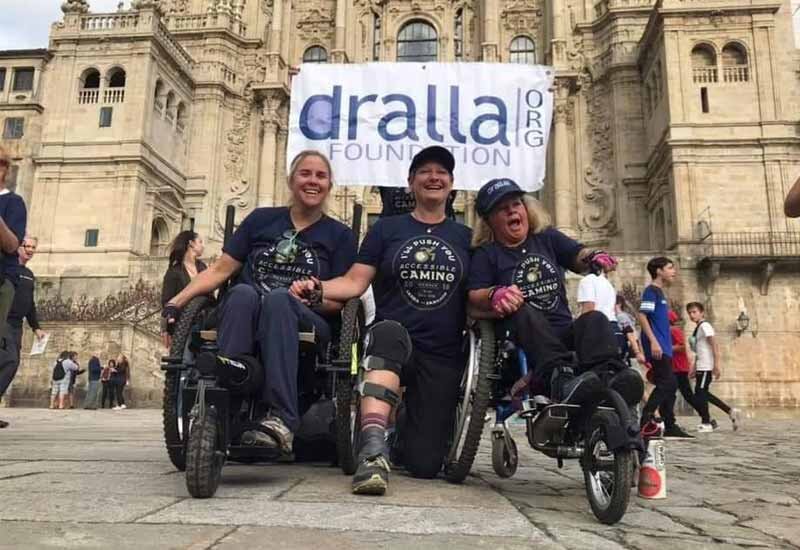 Catalyst Sports
The Unforgettable Way supported by Dralla Foundation is a once in a life time opportunity for people with physical disabilities to travel abroad and be a part of a historic, life changing pilgrimage. Leslie King of Catalyst Sports along with Carly and Sharon were selected out of hundreds of applications to join the "I'll PUSH YOU" team (https://www.illpushyou.com/) to go on a 100-mile journey on "The Camino de Santiago". This trail meanders through towns, hill, mountains, vineyards and open fields leading to the Cathedral in Santiago, Spain. This is a unique and special opportunity for Dralla Foundation to make the ultimate unforgettable experience possible for people with physical challenges!
Back to top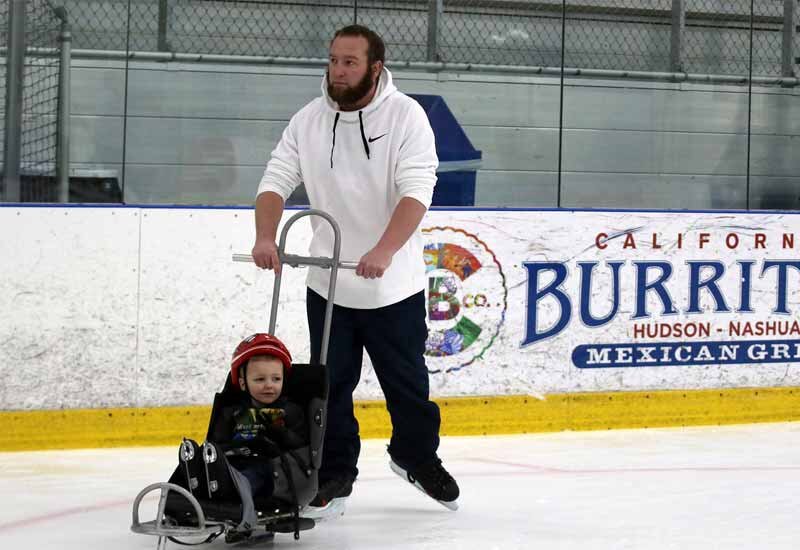 Gateways Community Services
Dralla Day at Conway Arena
Dralla Day at Conway Arena is an adaptive skating event offered by the Gateways Community Services Partners in Health program in conjunction with Northeast Passage. Dralla Day at Conway Arena creates an environment where individuals with physical challenges can enjoy adaptive skating with the same freedom and independence as their peers.
Back to top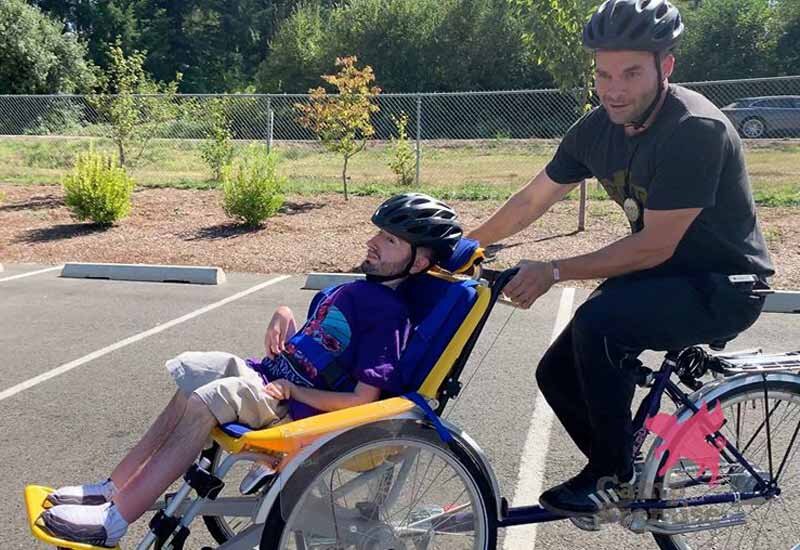 Jett Foundation
Dralla Block Party
Jett Foundation's Camp Promise East teamed up with Dralla Foundation to present the Dralla Block Party which includes adaptive biking and archery as well as ice cream trucks, accessible lawn games and activities. The Dralla Block Party offers a wide variety of adaptive biking experiences to accommodate different mobilities of campers, allowing them to explore their surroundings in a new way.
OPAF
First Climb sponsored by Dralla Foundation
First Climb Training is open to anyone who is interested in learning more about adaptive climbing from those who experience it and who are experts in their fields
The morning program is dedicated to physical, occupational, and recreation therapy students and practitioners and offers an introduction to the technical, physical, and safety concerns for paraclimbing. The afternoon brings the provider trainees together with persons with limb differences to participate in a First Climb instruction with expert paraclimbing instructors and trainers.
Back to top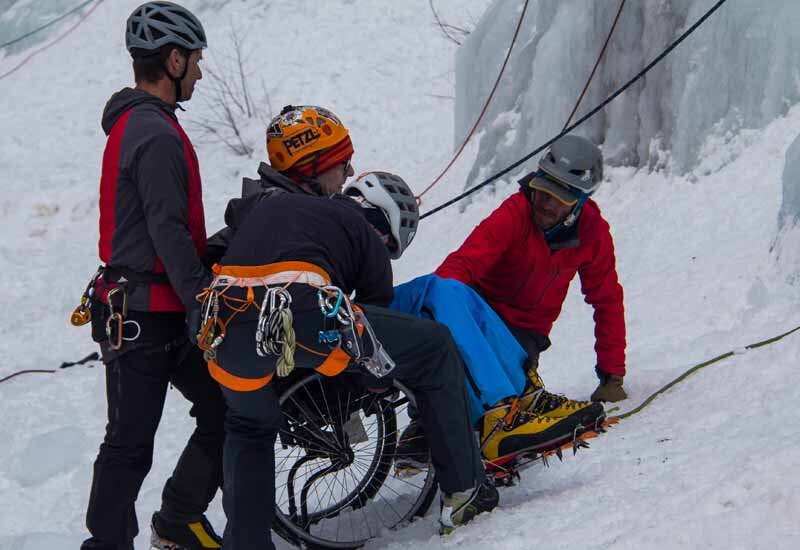 Paradox Sports
Paradox Ice, presented by Dralla Foundation
Paradox Ice presented by Dralla Foundation is one of Paradox Sports Legacy programs, focused on building community, developing new skills and creating a safe environment for climbers of all abilities to push themselves. The ice climbing program is set in one of the most beautiful settings in Colorado, the Ouray Ice Park. The program attracts ice climbers from all over the country and celebrates the belief that ability does not inform opportunity. The ice climbing trip is the highlight for many community members, climbers and volunteers alike. The ice climbing program is enhanced with the Got Stump celebration, which is a fundraiser and opportunity to recognize outstanding adaptive athletes.
Back to top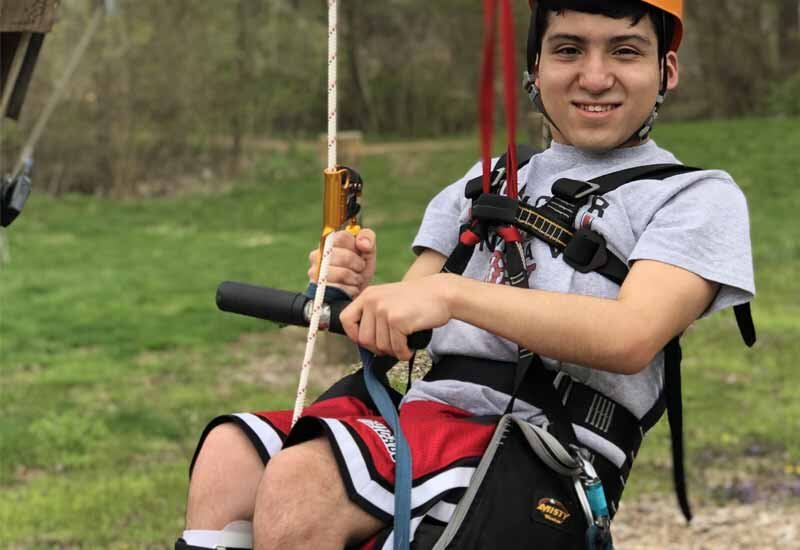 Shirley Ryan AbilityLab
Dralla Outdoor Adventure Camp
Shirley Ryan Ability Lab's Caring for Kids Program attends Bradford Woods in Martinsville, Indiana for Dralla Outdoor Adventure Camp a three day, two night trip. Bradford Woods provides outdoor programming and opportunities for experiential learning aimed to improve the quality of life for people of all abilities and backgrounds. This trip gives youth with physical conditions that affect ability access to unique outdoor recreation opportunities that they are unable to experience locally including zip lining, climbing tower, archery, canoeing, and more. The goal for this overnight event is to improve the quality of life for our participants through experiential learning and exposure to new adaptive sports and recreation.
Back to top